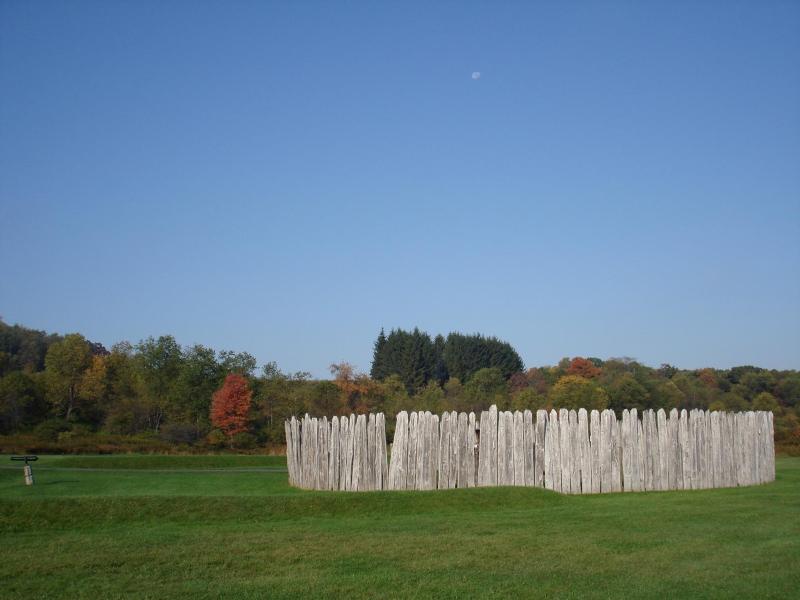 Fort Necessity National Battlefield
Many troops and girls pay tribute to Girl Scouts founder Juliette Gordon Low through service projects in honor of Low's birthday on Oct. 31.
Also knows as Founder's Day, this traditional Girl Scout observance is an opportunity for girls to make their corner of the world a better place.
During the event, girls can get their hands dirty at a national battlefield while also learning about the history and ecology of the site.
The morning will be spent on a service project to restore the great meadows around the fort back to the time of battle in 1754 and the afternoon will include a presentation and tour of the site. By the end of the day, girls will earn a Girl Scout Ranger certificate and will be halfway to earning their Girl Scout Ranger patch.
"Working on a conservation project at a historical site can help girls understand that national parks often preserve many facets of America's history and natural beauty," said Christina Spohn, GSWPA Education and Outreach intern. "Fort Necessity captures how important our region was in the creation of the United States."
National Parks in our backyard
In addition to Fort Necessity, here are a few other national parks located within GSWPA's council:
Christina is eager to help Girl Scouts discover more national treasures in Pennsylvania and nearby states. "I'm working on a resource guide to help troop leaders find county, state and national parks in our region and connect to the people who can help girls go on amazing adventures," she said.
Christina's intern position is part of a collaboration between GSUSA and the Student Conservation Association (SCA) that is funded by a grant from the Richard King Mellon Foundation. This pilot program include five councils: GSWPA, Girl Scouts of Alaska, Girl Scouts-Arizona Cactus-Pine Council, Girl Scouts of Greater New York, and Girl Scouts of Southeastern Michigan. Christina is the second intern hired through this program. Curriculum and Training Intern Ariel Barasch joined GSWPA in August.